Kosmos
Regular price
Sale price
$14.99
Unit price
per
Save!
Out of Stock
Store Pickup
Shipping
Returns
3 - 5 players, 10 yrs & up
Cooperative trick taking card game with limited communication rules all wrapped up in a space theme… With 50 "missions" aka ways to play! This game has a lot of buzz. And if you enjoy trick taking games like euchre, hearts, spades, or bridge, this ones a winner!
Deal out the cards, establish who the leader of the round is, and be ready to put on your thinking caps! Leader lays out a card, the rest of the players follow, matching the color (if they can) and trying to play the card with the highest value to win the "trick". The wrinkle comes with the missions. Each one has a requirement about who or what card must win the trick to win the mission. If it happens, everyone wins!
So how do you make it happen? You have to communicate to the other players what cards you have in your hand, without showing them. You can show them one, and indicate with a token if it's the highest of that color, lowest, or the only one of that color in your hand. With some logic and deductive reasoning, you can figure out who has what, and the best way to deploy the cards to achieve the "mission's" goal.
Each mission is harder than the last. While you can certainly play through the entire list, you can also repeat any that you really enjoy!
PS: They didn't forget our color blind friends! The colors are also indicated on each card by symbols.
PPS: The instructions include a two-person variation.
View full details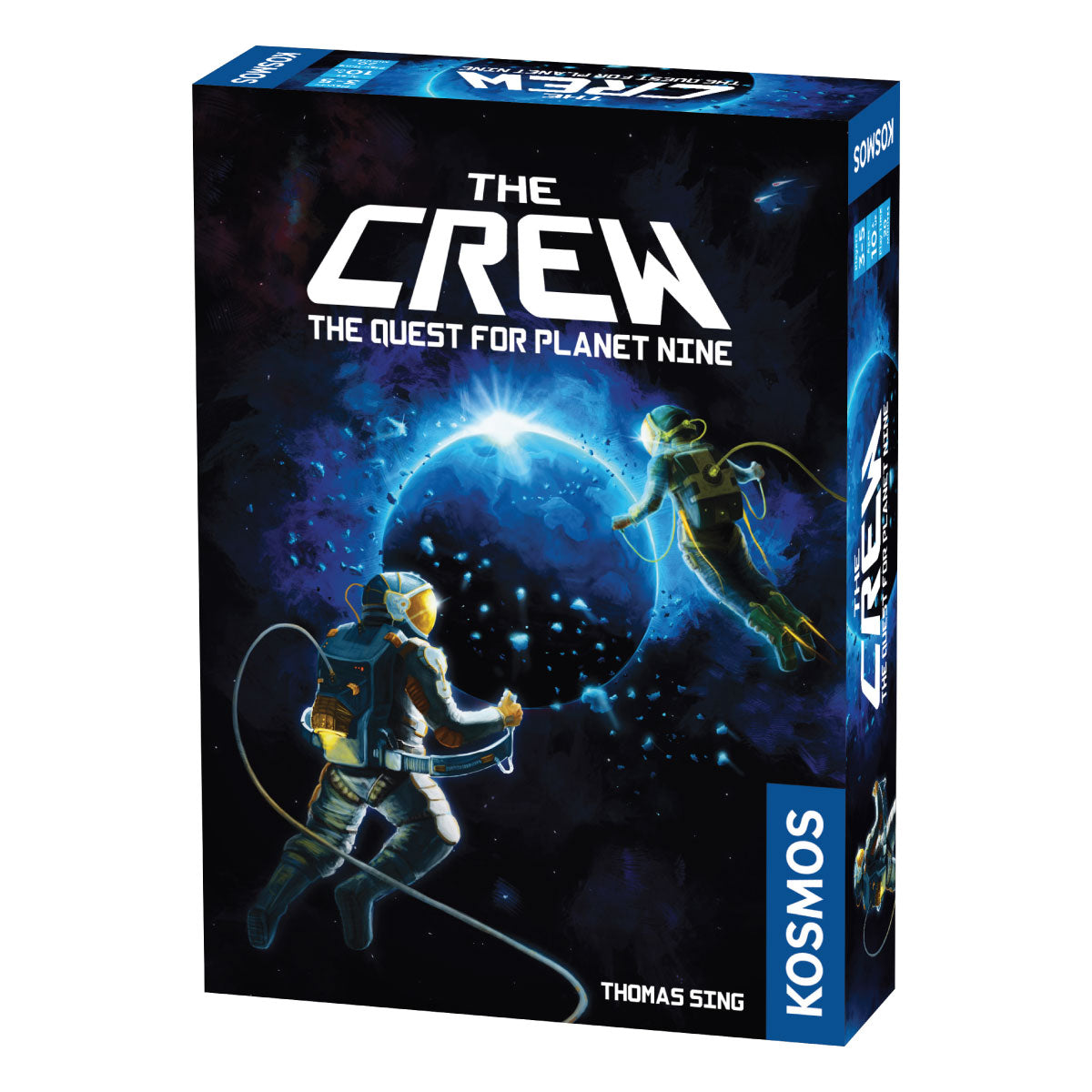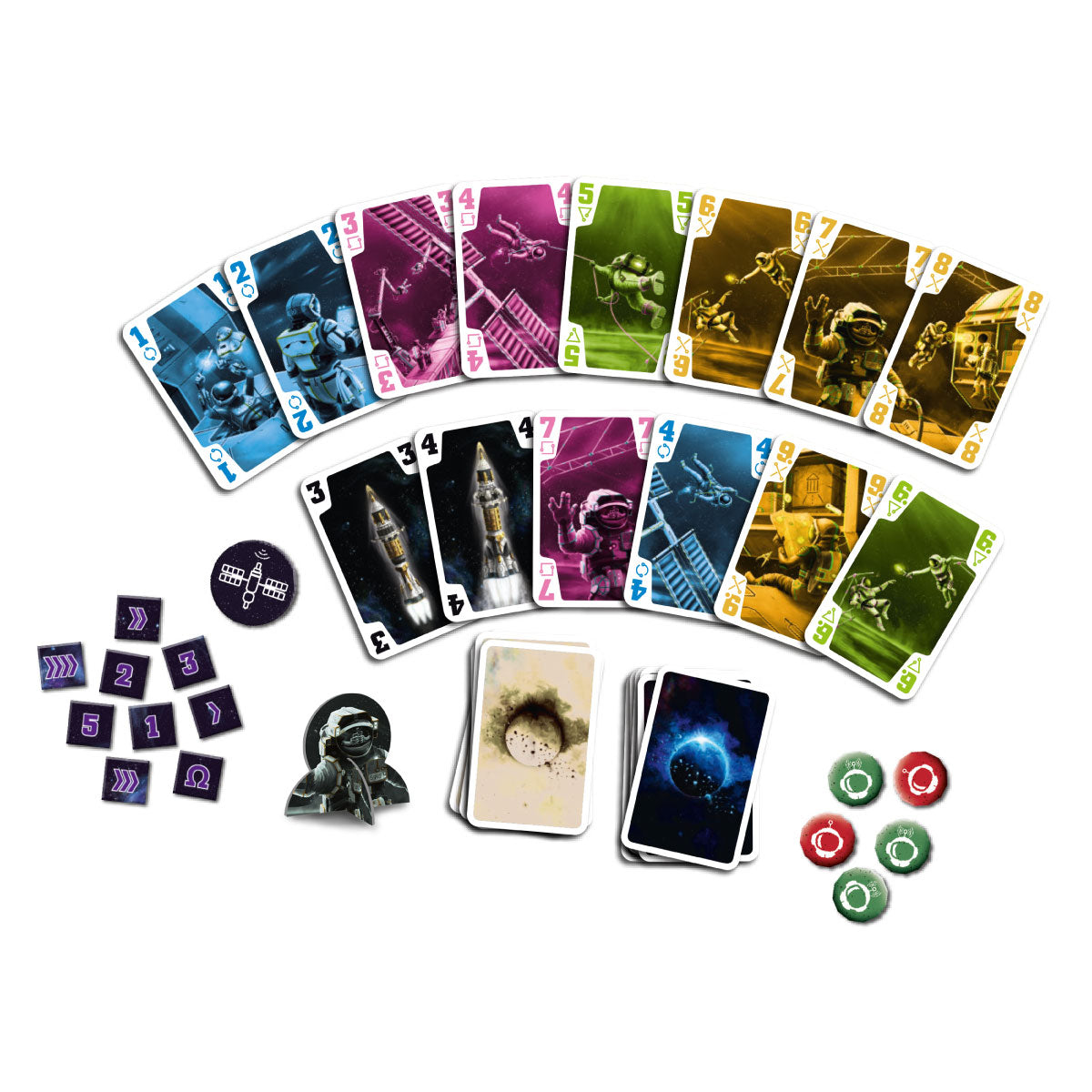 Store Pickup
Store pickup is always free.
We fulfill orders as quickly as we can. If you need something by a specific day or time, let us know at checkout and we will do our best!
Happy Up Edwardsville:
Orders are usually available for same day pickup if ordered by 2pm, Monday - Saturday.
If ordered after 2pm on Saturday, your order will be ready on Monday (or the next business day in case of holidays).
Happy Up Clayton:
Orders are usually available for next day pickup If ordered by 2pm, Tuesday - Saturday.
Orders placed before noon on Sunday will be available for pickup on Tuesday.
Some items may take additional time. We will contact you to let you know.
For Curbside Pickup:
Once we've let you know that your order is ready, give us a call when you arrive at the store. We'll bring your purchases out for you!
Shipping
We are more than happy to ship things for you!
A $24.00 minimum purchase is required for shipping.
Shipping rates are based on your cart total after any discounts or coupons.
Purchase Amounts:
$24 - $50 = $9.75 shipping
$50.01 - $75.00 = $12.25 shipping
$75.01 - $100.00 = $14.75 shipping
$100.01 - $150.00 = $19.00 shipping
$150.01 and up = $25.00 shipping
Some items are not eligible to ship. These items are labeled on their product page and in your cart as: Store Pickup Only
If you do not see shipping as an option at checkout, please check if any of your items are Store Pickup Only.
Shipping orders are processed Monday through Friday.
If you have any questions, send us an email: help@happyupinc.com
You are also welcome to give our Edwardsville, IL location a call during store hours: (618) 656-9596
Returns Policy
We aren't happy until you are!
With receipt or email confirmation:
exchange, store credit, or refund to original form of payment
With gift receipt:
Without receipt, email confirmation, or gift receipt:
Shipping charges are not refundable.

To arrange for a return of an item we shipped, please email help@happyupinc.com
Shop Happy at a local Happy Up!